This whackadoodle year is almost done. It was a weird one – of this there is no doubt. There is also no doubt that knitting saved my sanity this year. A few times. Out of the madness came many a satisfying finished object (and many more WIPS, natch). Shall we stroll though the gallery of knitcomplishments?
January – Anticline Mitts
Knit these on the long car ride to Prince George for last year's Knitting Train adventure.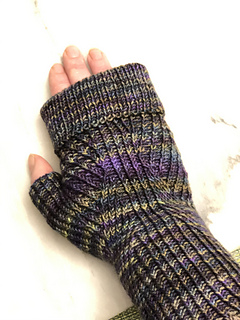 I won this yarn on the Knitting Train. Our trip home was delayed, and we rumbled down the track all night. I can't sleep sitting up, so I knit this cowl through the wintery Northern night and wore it the next day.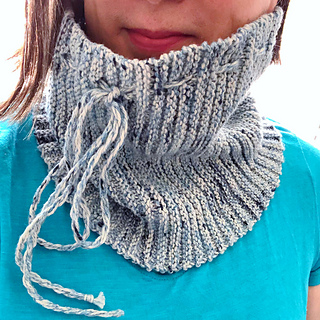 March – Calligraphy Cardigan
This is from an MDK Field Guide. Remember the fun with marls?
April – Waiting for Rain
This is a very popular garter and lace project on Ravelry. I thought my office knitters might want to KAL this lovely. Then Covid hit. Boo. I used the plug and play version of the pattern to add my own lace chart.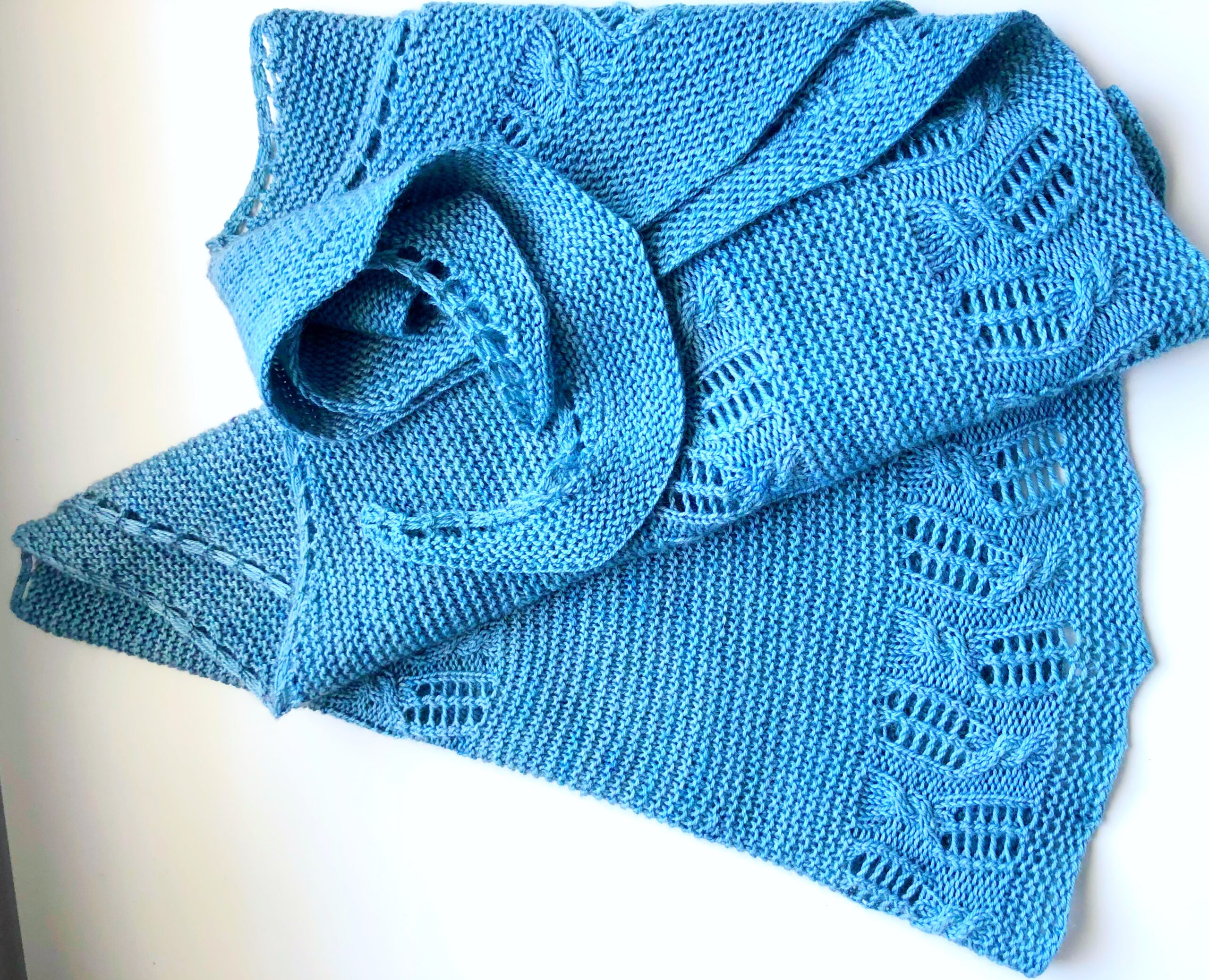 May – Clamber Cardigan
Love this summery cotton cardi. Hope I have more occasions to wear it in 2020.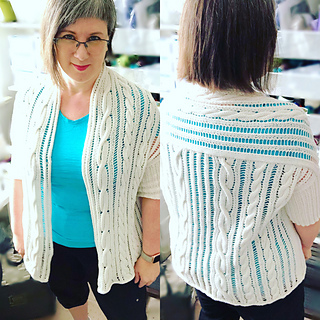 May – Helical Hat
For some reason, this didn't even make it into my Rav projects. Possibly because I didn't have the pattern – just figured it out from a photo. I think I just used scraps of fingering. Helical knitting is a method of working stripes in the round without any jog where the color changes. I pop this hat on a lot when I'm having a sad hair day.
May – Ring of Fire and Bramen Cowls
There are both brioche variations. Cowls are my go-to medium for playing with new techniques.
May – Lau Socks
It only took me nearly ten years to get these finished. They fit My Handsome Man beautifully. Sadly, I had long since lost the ball band and wasn't aware that the yarn wasn't proper sock yarn. They felted on the first wash. Boo.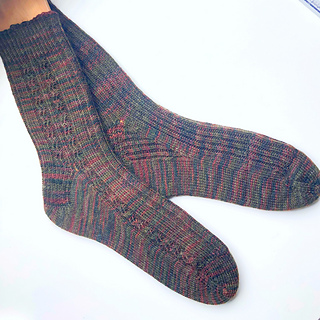 June – Alpaca
Just because I had the kit and it be cute. That is all.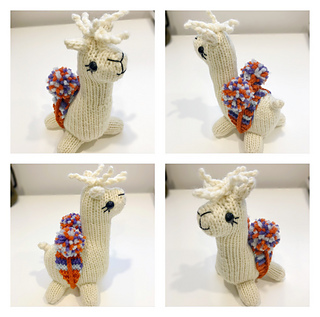 June – Shortie Socks
No project link here either. These were re-knit from a pair I received as a gift that were too big. The self pattern yarn is terribly cute and I love a shortie sock.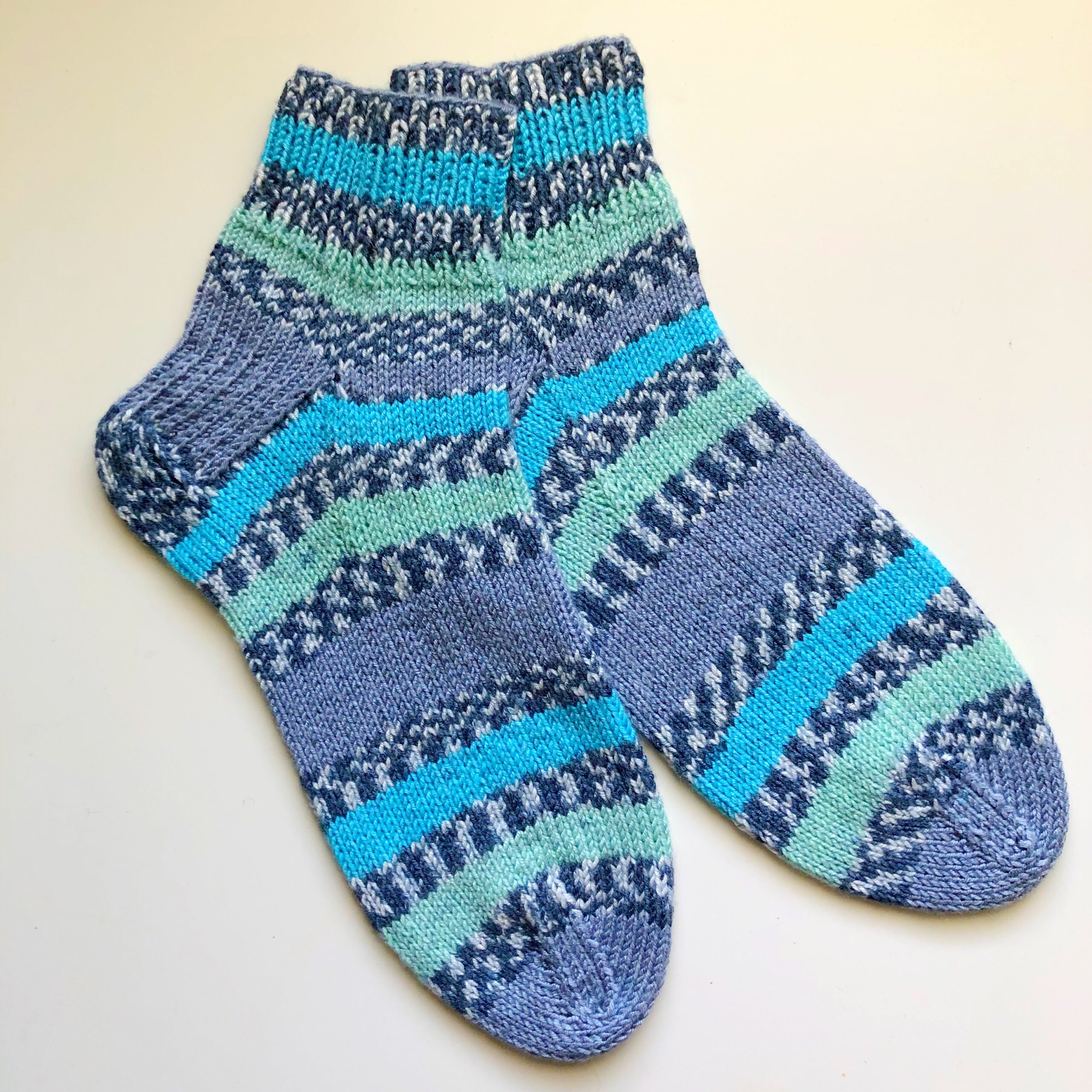 July – Wingspan
This went to a worthy recipient. The making of which was a trial, error, and learning experience. Check out the name link for the full story.
August – Deco Pullover
My own design and my favorite project of the year. One of these days, I'll get it written up for publication. Or, maybe it will only every be mine. We'll see.
August – R&R Hoodies
I have a rather substantial stash of worsted cotton yarn, so I thought some crayon box-esque kids' hoodies were in order. They loved them. I can only hope they still fit in the spring.
August – Love Note
So fast, so fabulous. The hype is all justified. Just knit yourself one.
September – Mosaic Baby Blanket
More Purl Soho simple genius. This was a gift for my cousin's new baby. It's soft and squishy and easy to knit. Some days I want to mosaic everything.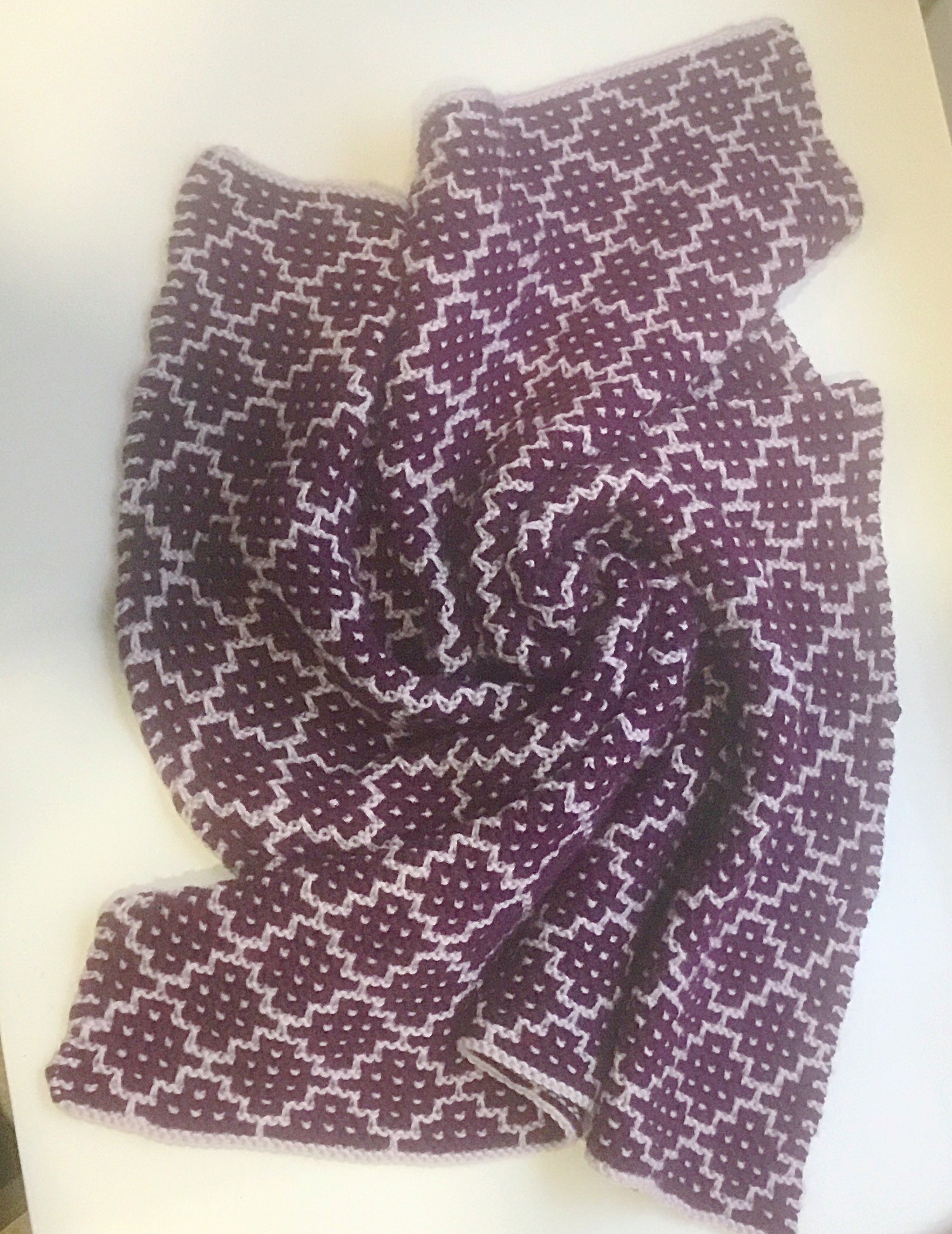 October – Perky Little Hat
I've had this pattern on my radar for some time. It's a single skein of special super bulky, including the self pom pom. Gave it an upgrade with a fancy faux topper from Edmonton's Grocery Girls.
October – Eagle Island Cardigan
My very patient Handsome Man has been waiting on this for a couple years. All it needed was sleeves and finishing. As you can see, he rocks it.
October – Winter in Alaska Cowl
This came as a kit and was supposed to be a triangle shawl, but it told me it would rather be a cowl, so I tweaked the pattern until it complied.
October – November – Berry Baby Hats
A co-worked asked for a hat for her picky toddler, then there was new arrival for the couple who cleans our office. These are knit in baby-skin-friendly cotton wool blend yarn. All the cuteness, none of the itch.
November – Cashmere Paintbrush Cowl
I bought this kit in New York in 2017. This year was it's time. I switched up the texture pattern every second panel to add interest.
November – Vivian Cardigan
Like the Lau socks and Eagle Island, this had been languishing for years. I almost frogged it a bunch of times over the years. For some reason, it insisted on being a finished thing. I'm glad it did – it's sooo wearable. Also, Remix yarn is cool.
Total knitcomplishments this year: 25
Not. Too. Shabby.
What magic did your needles twist up in 2020?
Next week we'll talk plans for the brand new shiny year.
Knit well, Peeps. You got this.
Knicoleknits