Earlier this month, I went on an A-MAZING knitting adventure in northern British Columbia.
40 knitters took over an entire passenger car of a Via Rail train. We spent six delightful hours knitting, socializing, cocktailing (dang right, cocktail is a verb), gasping at the glorious scenery, and generally swooning in our knittery-immersive environment.
I know…looks incredible, doesn't it? It reallyreallyreally was.
Our 6–hour trip took us from Prince George, BC to Smithers, BC, where we spent the night and did the whole thing over again the next day. The whole deal was the brainchild of a stellar Prince George LYS, Top Drawer Yarn. If you're ever in the area – GO THERE. It's nestled above an equally darling coffe/book store. I think if I lived there, I would spend every non-working waking hour in that building.
And what was that delightful squishy bit of knitting I had in my hand. Ah, let me tell you my "why I frogged my beautiful fade on the train" story.
I needed a to pack a train-worthy project, and after much deliberation, and consultation with my work knitting pal, A (who, I should add, was responsible for my presence on the choo choo), I chose a gorgeous shawl that I bought yarn for at Knit City back in the fall. It was Joji Locatelli's Fading Point, done in five spectacular speckle and tonal fingering weight yarns.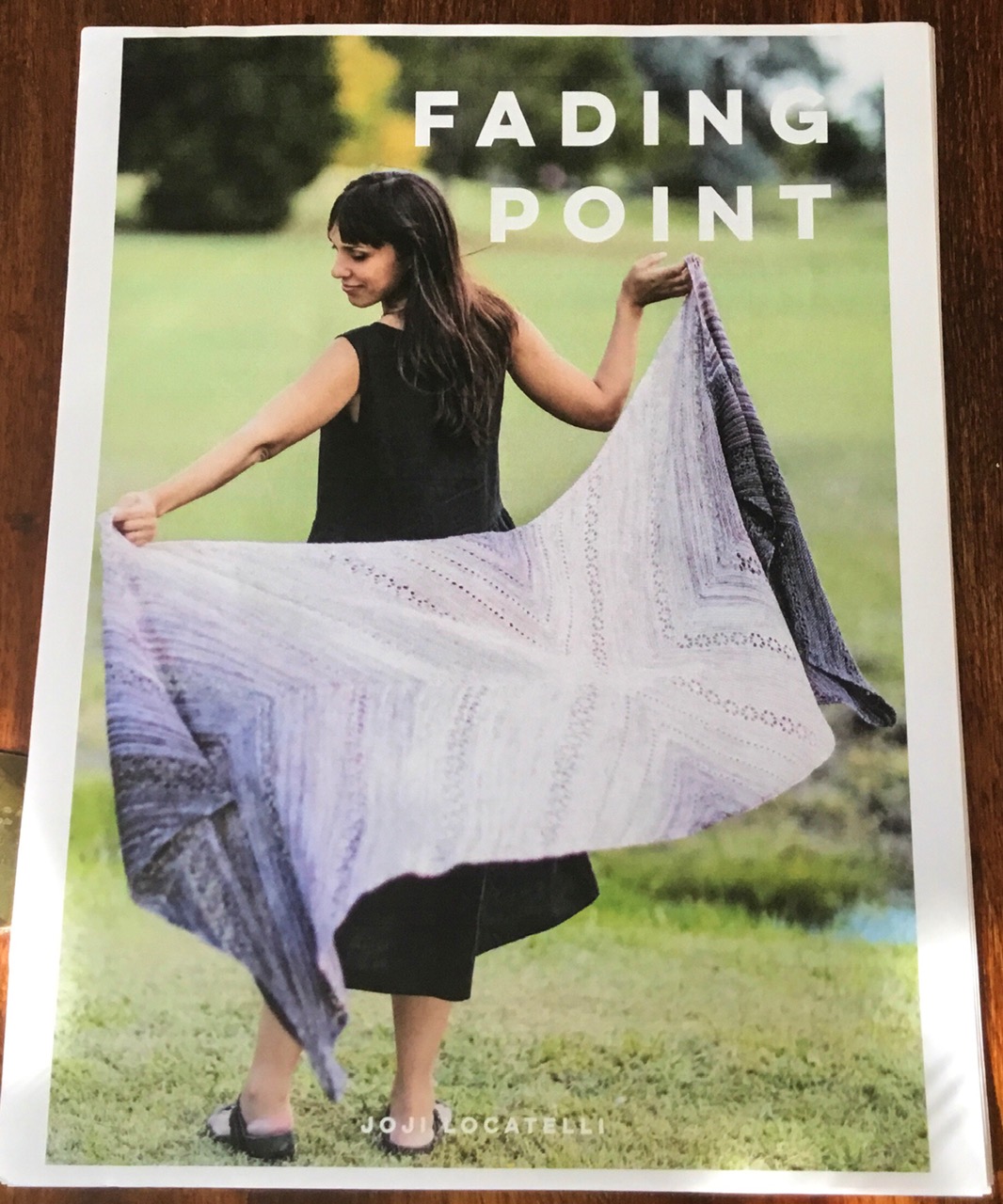 I was very excited about it. It was working up beautifully.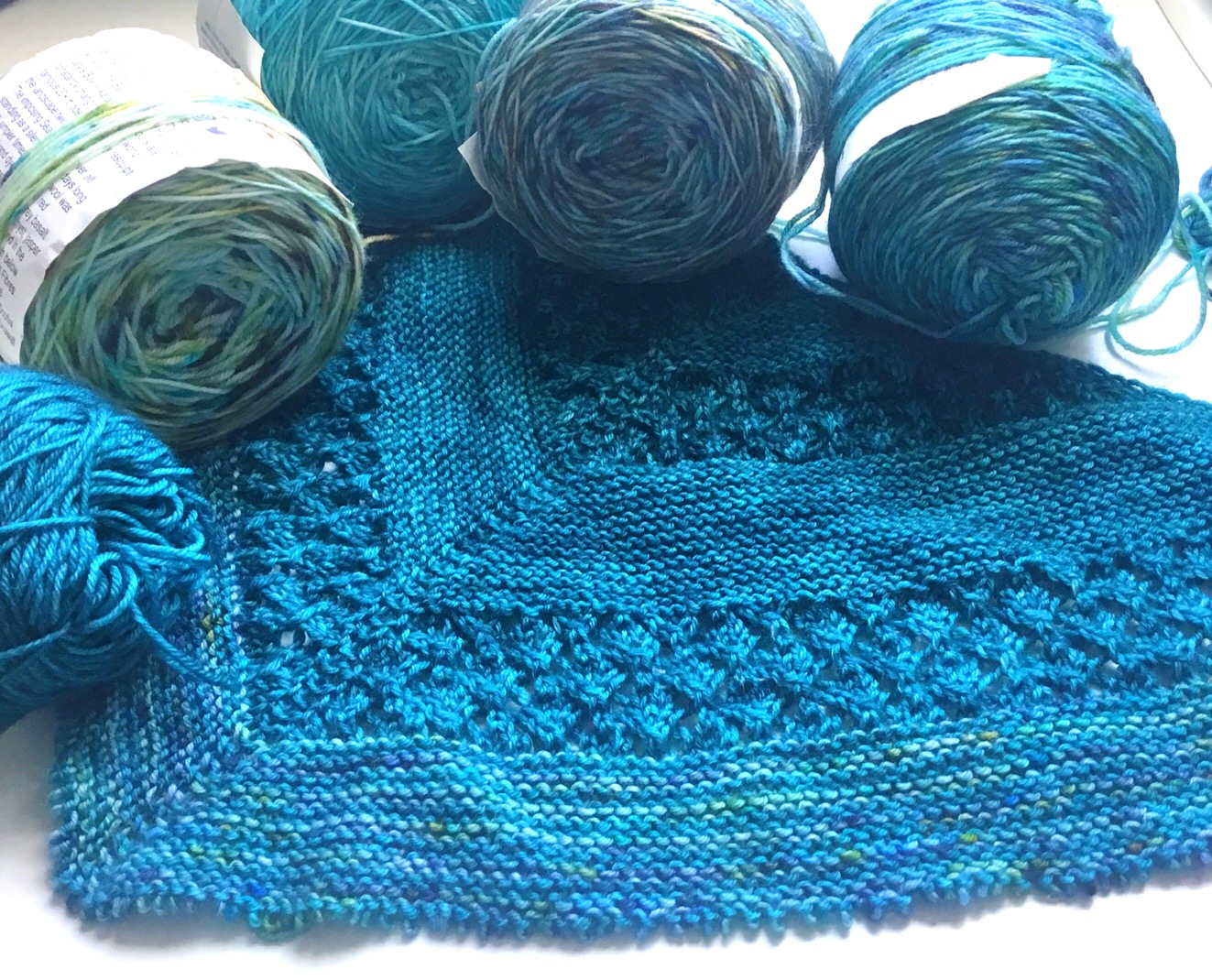 So beautifully, in fact, that I started feeling sad that it was a shawl and not a sweater. This is in no way the fault of the designer: Joji's design is flawless and gorgeous. You see, the painful truth is that I don't really wear shawls. I've knit some really lovely ones, but I almost never wear them. But I could very clearly imagine myself wearing this scrumptious fade in a sweater.
Next thing I knew, I was frogging the shawl, opening a spreadsheet on my iPad, and doing math.
This is the final plan: Bottom-up, in the round pullover, 3/4 sleeve, with v-neck and short row hem, garter base fabric with fade and lace sections. Yup, it's work to do all the math and working it out, but I will get what I want…absolutely wearable perfection. In honor of the trip, I'm naming it Fading on a Train.
This is what I managed to accomplish before the trip was over: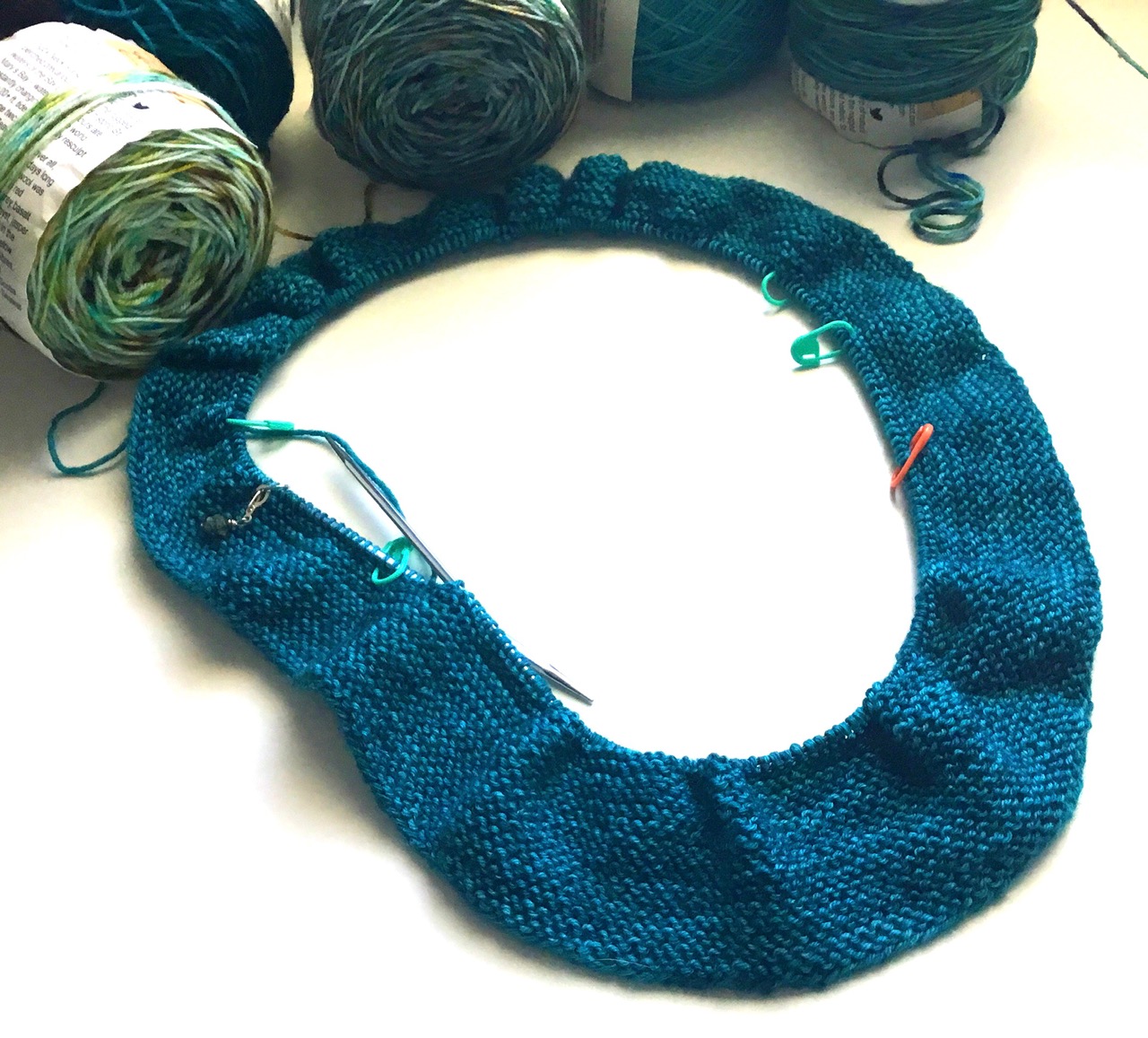 I love it already.
Fret not, as soon as I'm done with the test knit (see my last post), I will get back to Fading on a Train. And someday, I'm getting back on that knitting train, too.
Thanks so much, Top Drawer Yarn, for all the inspiration and indelible memories.
Until next time, knit well, everyone.