Wonders will never cease. I finally finally finally got my "act" together and filmed my first YouTube channel video. Whoop whoop!
Knicoleknits Under the Influence – Episode 1 – Hold My Martini…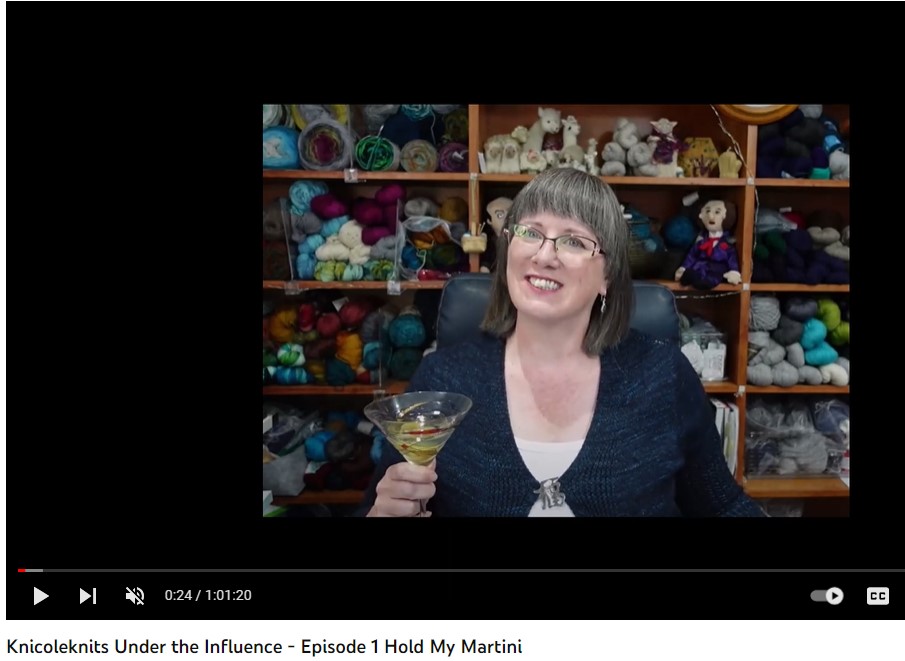 Show Notes:
Whippet (what I was wearing)
Radial City Cowl (My mosaic cowl design)
Patty Lyons Affiknity Video Class
Vogue Knitting Sampler Stitch Pullover
Hope you get a chance to take a peek!
Knit well,
Knicoleknits