Remember how I said 2022 was The Year of Crochet? Yeah, well, truth be told it's a lot more like the Year of Knicoleknits Learning Crafting Humility.
Here's me all "I'm an expert knitter and crochet is really just knitting with a hook, so hold my martini, I got this…"
Um – well – perhaps not so really very much.
Note to self: crochet IS NOT the same as knitting and I am NOT a crochet expert (harrumph).
The thing of it is, there are two more Year of Crochet WIPs from 2022 that I didn't share in my last post.
Back in the summer we had a lovely vacay in the mountains with our darling grandkids. So entranced was I by these lovely smunchkins, that I thought it would be a great idea to ask them if they wanted new "Nima Blankets" (spoiler alert – I'm Nima).
And they said, "no, thanks, Nima, you've made more than enough lovely things for us." That's a lie, of course. They said YES PLEASE. I showed them what I had in mind and there was 5 and 6-year-old (now 6 and 7) approvals all around.
First, The Fast. This is Unicorn Dreams, which is a C2C afghan (C2C = corner to corner…see how cool I am using the crochet lingo…so really and very in the know). C2C is made up of blocks of double crochet that start in one corner, increase at the end of each row until the desired width is achieved, then continuing to increase on one side while decreasing on the other until the desired height is achieved, then decreasing on both ends to the last corner. Clear as mud?
Anywho, on a 6.5 mm hook, using bulky yarn, it whipped up like meringue in the Hadron Collider, or slightly under a month – same, same. Just one niggling little issue appeared when I laid it on the floor to admire my handiwork…(because I assumed I knew what I was doing, but clearly didn't) I picked up too many stitches on the border and made it all distorted, wavy, lame, and ridiculous. See?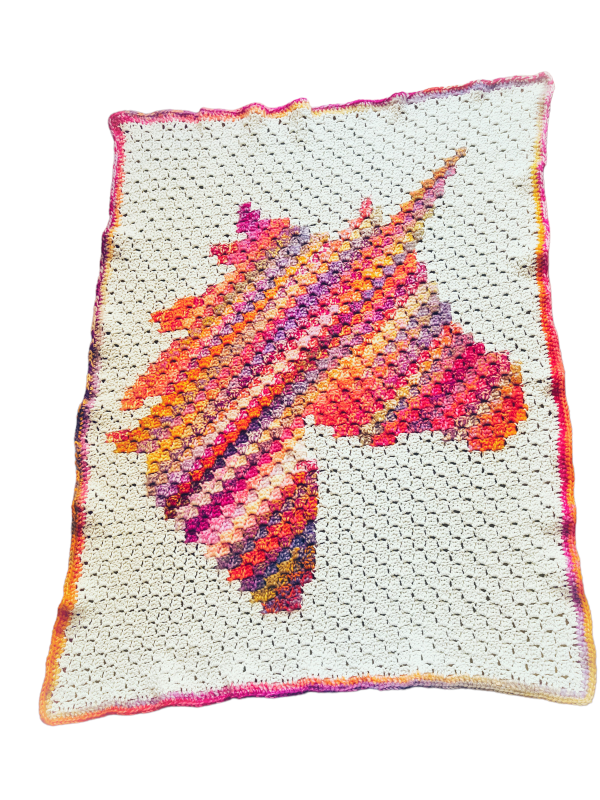 Being me, and I am always me, I naturally ripped that wavy mess away and redid it all pretty-like with an added round of double crochet for oomph.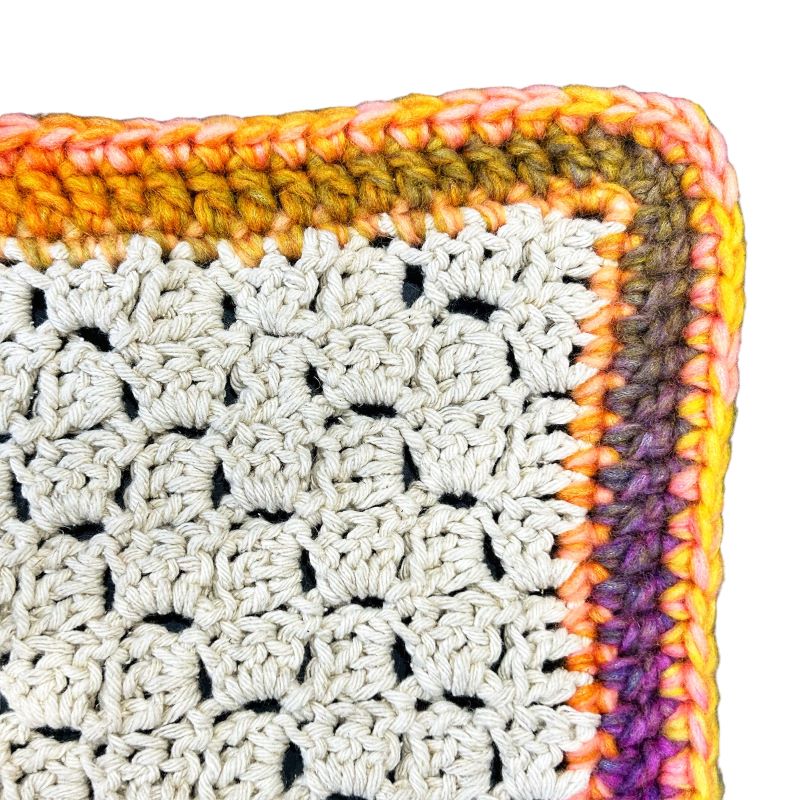 Mucho bettero, si?
Here are the yarns I used, and a pic of the re-bordering in progress. Notice how I held two strands of the Candyland yarn together to make the Unicorn extra puff and be-coloured?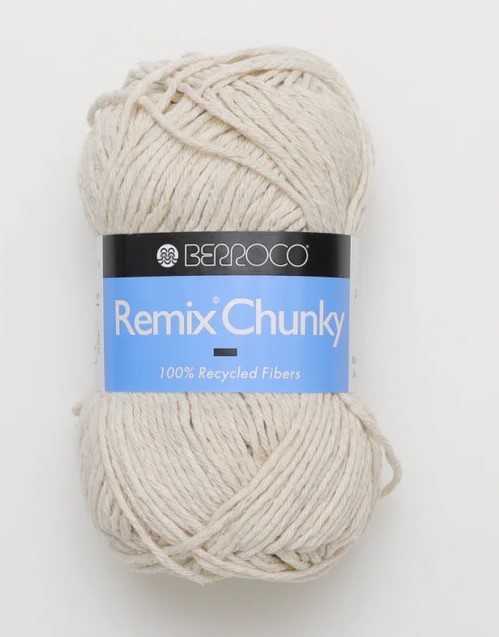 Unicorn Dreams done and done.
Now, the Making Me Furious.
My years of 7 grandchild has a minor (ha ha) dinosaur fixation, so when I found this very cool pattern, Mosaic Dinosaur Adventure, with no fewer than five sets of dinos represented, it was all over but the crying. Okay, maybe not crying, but there was a fair amount of foul language in and outside my head. Here's why…
Mosaic crochet is not only not knitting, it's not regular crochet either. What appears to be a magic trick where you only use one color per row yet create a very intricate colorwork motif, is really a treacherous trip down screw-this-up lane.
How it works is this: you work a row of single crochet in color 1 and break the yarn at the end of the row. Always working with the right side facing, from right to left, with color 2 you work double crochet in front of the single crochet of the previous row where you want to cover it up. WHATTT? Exactly my point. This trickery be tricky.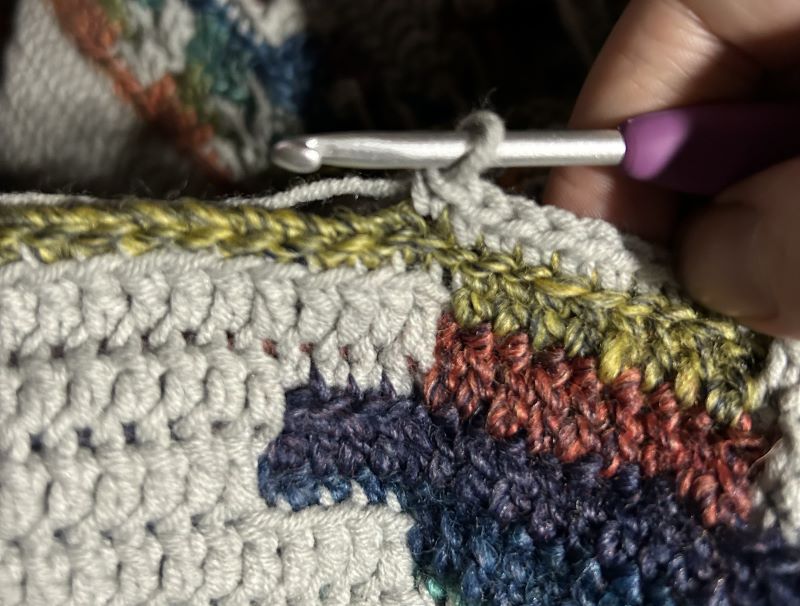 Now, being me, and I'm always me, I'm not one to shrink from a challenge, but there's more. This method, while wicked cool once you get the hang of it, is SLOOOOW…especially with DK yarn and a 4 mm hook.
Nonetheless, I boogied along until I was done two sets of dinos (yay!) and setting up to start the next band of dino tracks when I discovered that I was 4 stitches short in my row (boo). Here's where I was when the shoe dropped (notice how Mr. Dino on the right is way different than the adjacent Dino?):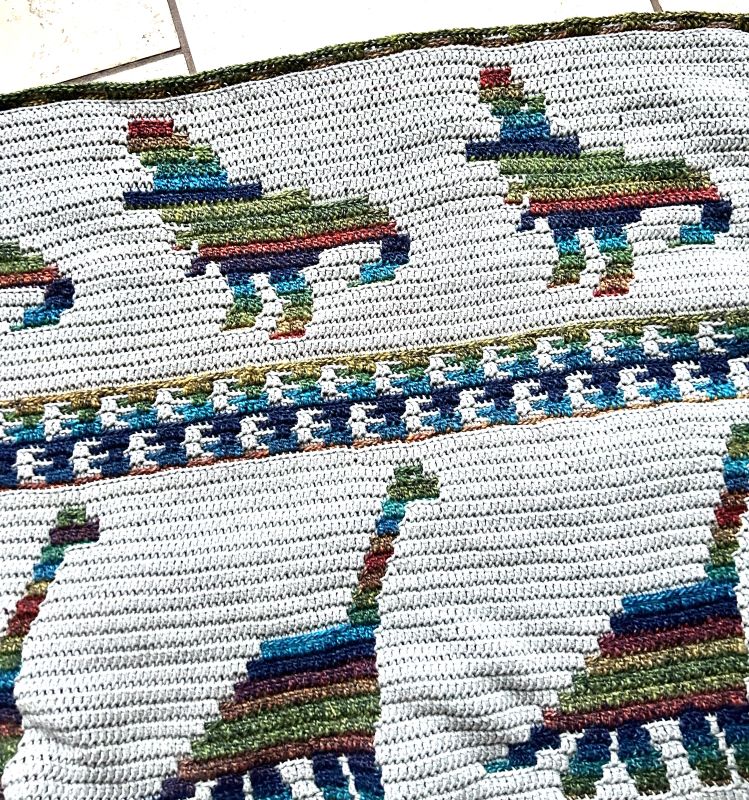 Now, one of the many differences between crochet and knitting is that you can't fix crochet by dropping stiches down a few rows, making the correction, and picking them back up again. No no no. Neither can you really add a few stitches along a row without it getting all wonky and lame (remember the Unicorn border?). However, the question I asked myself was, "self, are you prepared to live with a bit of wonkiness to avoid having to frog back to where it all went wrong?"
After scrutinizing my hours and hours and hours of work, I identified where the issues probably and very probably were, as circled below. It became really clear that in spots I was failing at the drop-down-and-pick-up-in-the-row-below game. Also clear was my negligence in following the chart as written. This Dino is a wonky mess and I was MAD at myself.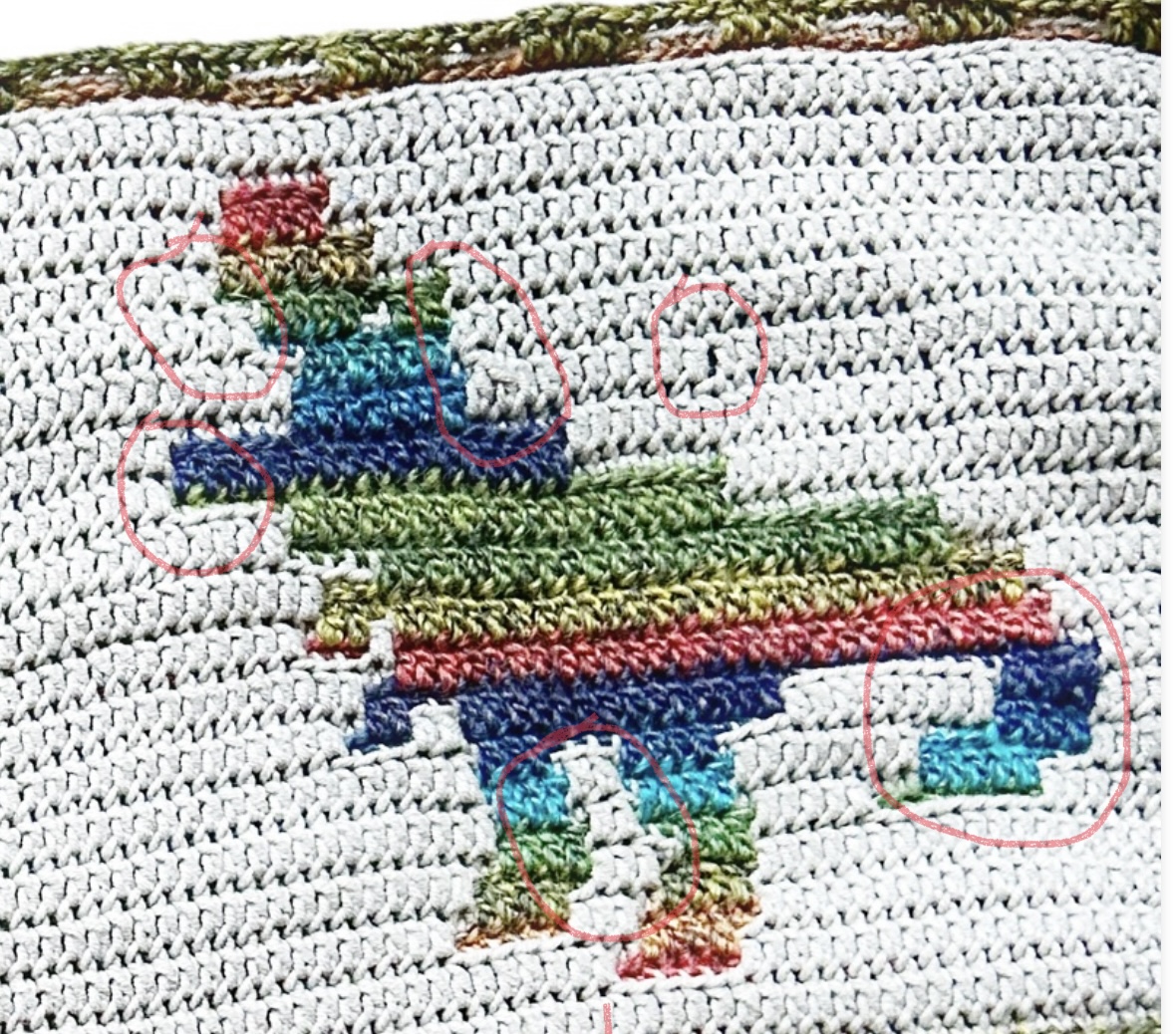 So. Grumbling and grouchy, I frogged…all…the…way…back…to here: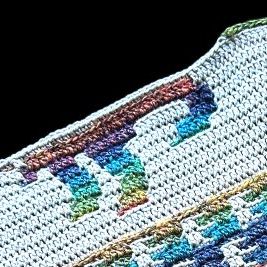 A good weeks' worth of work. Gone. <grrrrrrrrrr>
I gave myself a good talking to, started paying closer attention, and soon enough my technique improved and my dino-sore got all better: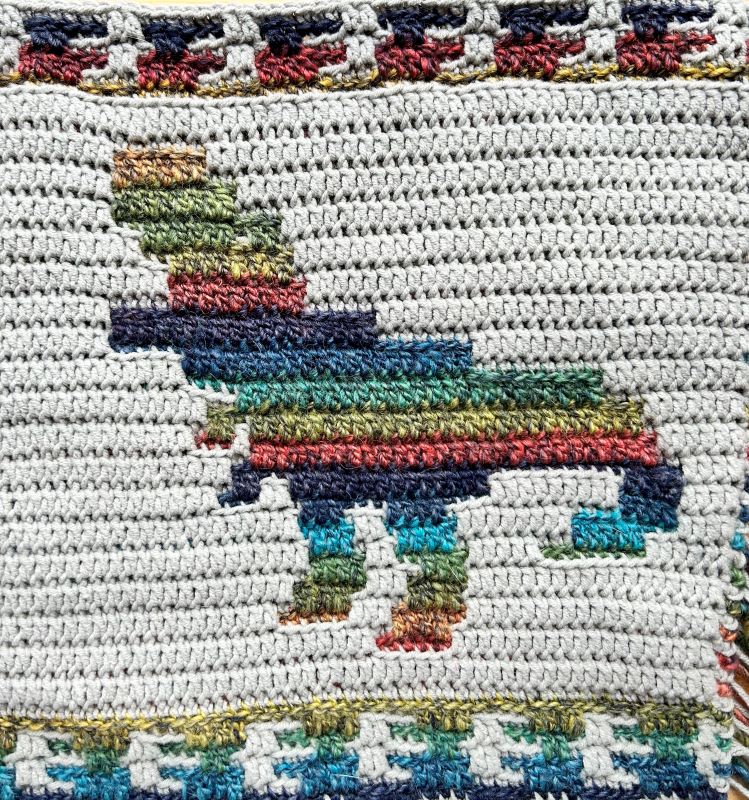 Viola – one neat, tidy, correct, and un-wonky dino. (BTW – the rest of the dinos in the row were fine. This was weirdly the sole offender)
And here's my progress to date (essentially back where I was before I dove into the frog pond):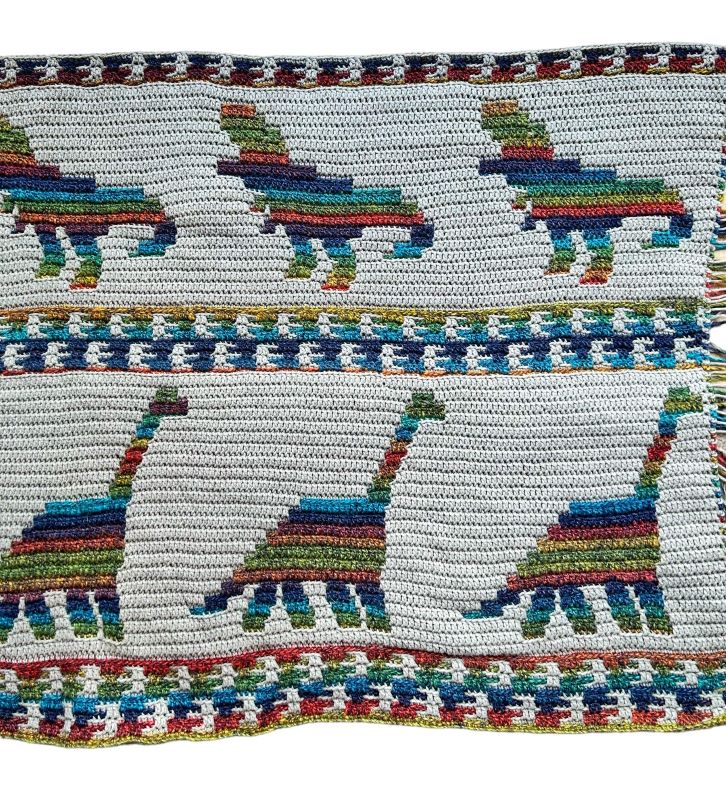 And, in case you're thinking I'm using, like, a million billion colors in the dinos, I'm not. This groovy color-changing yarn is doing all the work: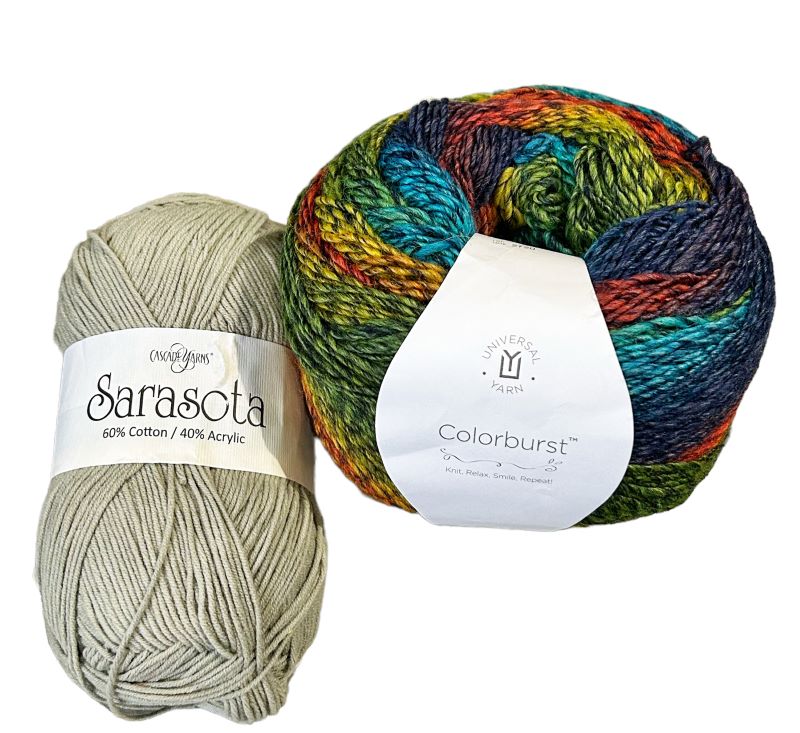 Now, after all that, this Dino Adventure is resting while I'm all distracted with a couple of new designs, which I will share with you anon. (I will say this for now – they are both A-MAZING. Yup full on bragging. I think they are that good. So there.) Dino won't be languishing too long though, those darling grandkids mustn't be left waiting forever.
Are you practicing any bi-craftuality this year? Have you hit a road block and need a pep talk? I'm here for you, my crafty friend.
Knit/craft well. You got this.
Knicoleknits
PS – wanna help me make $$ to combat food insecurity (aka hunger) around the world? I'm participating in a Knit-a-Thon next month and would be oh, so grateful if you could drop a small donation on my page:
https://givebutter.com/knitforfood23/nicolebishop