Hooray! It's a fait accompli.
I won't bore you with too many details, just the good stuff…loads of pretty pictures.
All the finishing is crochet. The joins are continuous flat braid. The border is a round of single crochet scallop stitch in the Feather Grey, then a round of reverse single crochet in the Summer Sky Heather.
I'm tres happy and I'm sure it's new owner will be, too.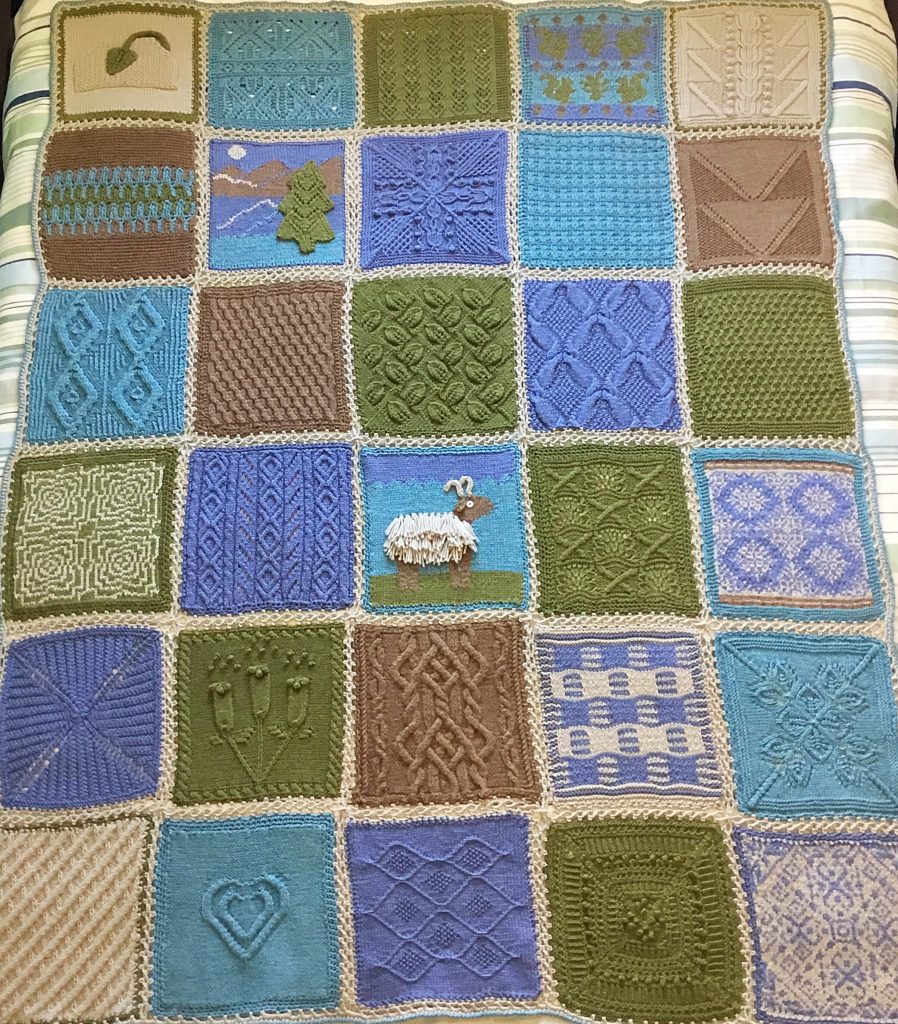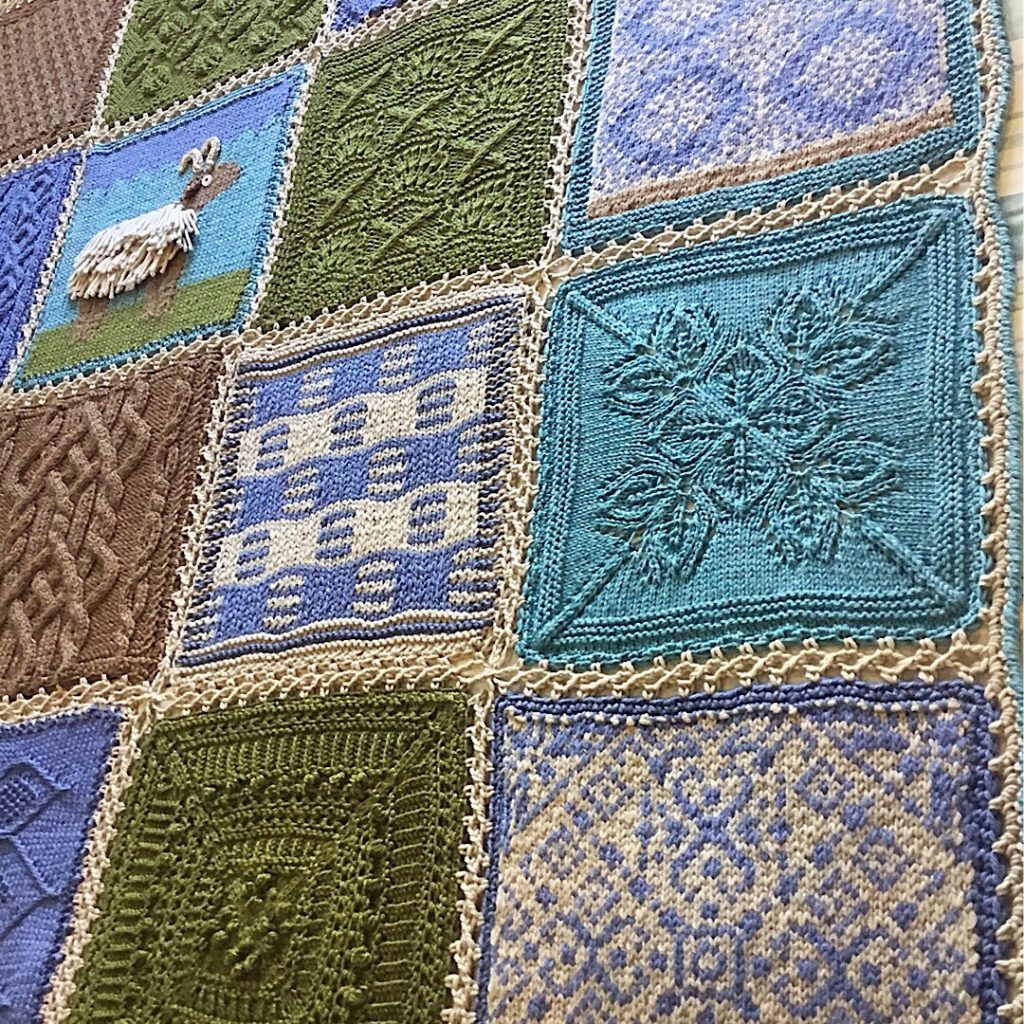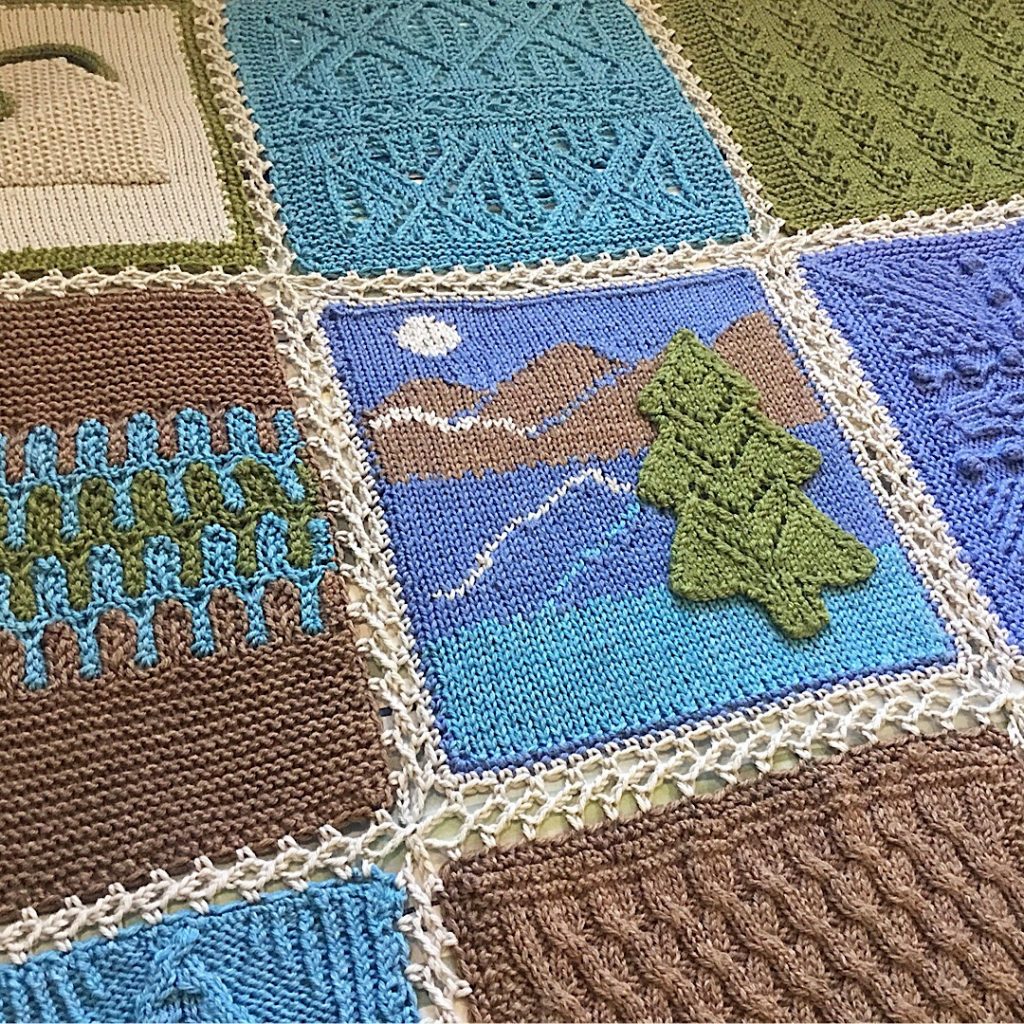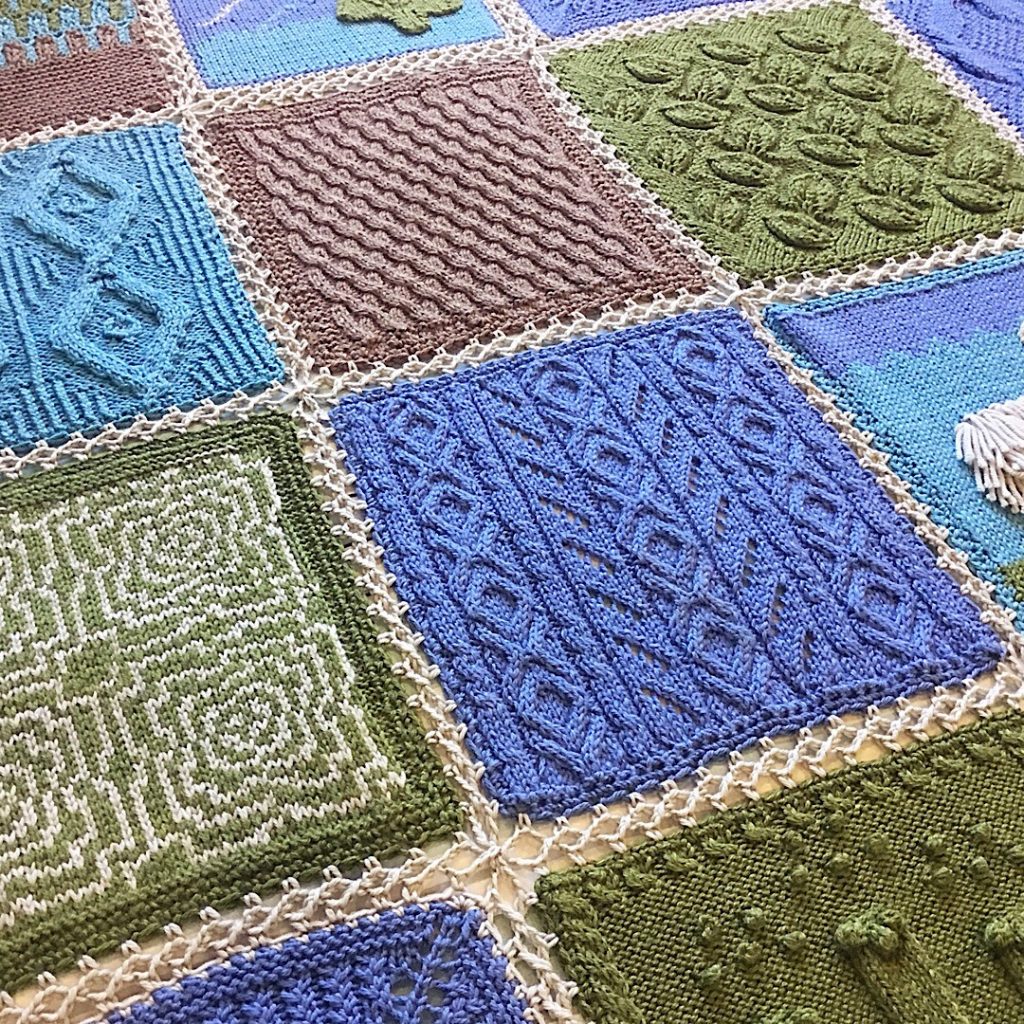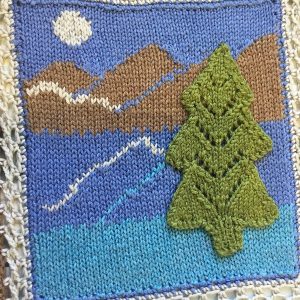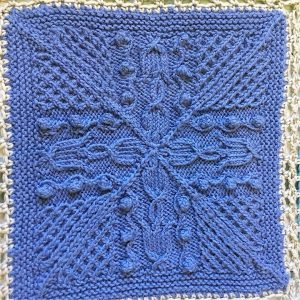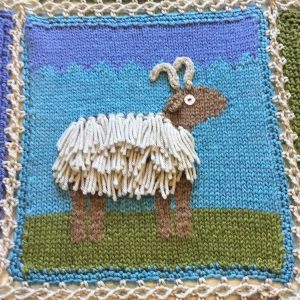 This sheep is everyone's favorite. I'm pretty partial to the blue bobbled counterpane one up there. Which is odd, because as a rule, I dislike bobbles. But then there's that business about rules and breaking them, right?
If you're keen for more detail about the making of this little nugget, see my last post.
Now I can get my (knitting) life back and move on with all the WIPs I've put in motion since the year started. This includes a new Block of the Month project I'm doing with my knitters at work. We can chat about that next time.
Knit well,
Knicoleknits