Somehow this (long) weekend got away from me. As you know, I normally post on Sundays, but yesterday was all about V-day togetherness with my Handsome Man, so I set aside today (aka Second Sunday) for the blog. However, this morning it came to my attention that I had a rather large number of compromised or unsecure passwords that needed attention, and down that loginsignincurrentnewchangeclick interweb rabbit hole I slid…for hours.
So, here we are at mid afternoon with no time for generating comprehensive content. Not to fret – I have a few new project tidbits to peak your interest. Yes yes, I know. I'm fully aware that I just wrote about a gaggle of WIPs vying for my attention. I…um…been sleepknitting? Let's go with that.
First, this might be my new Blankety.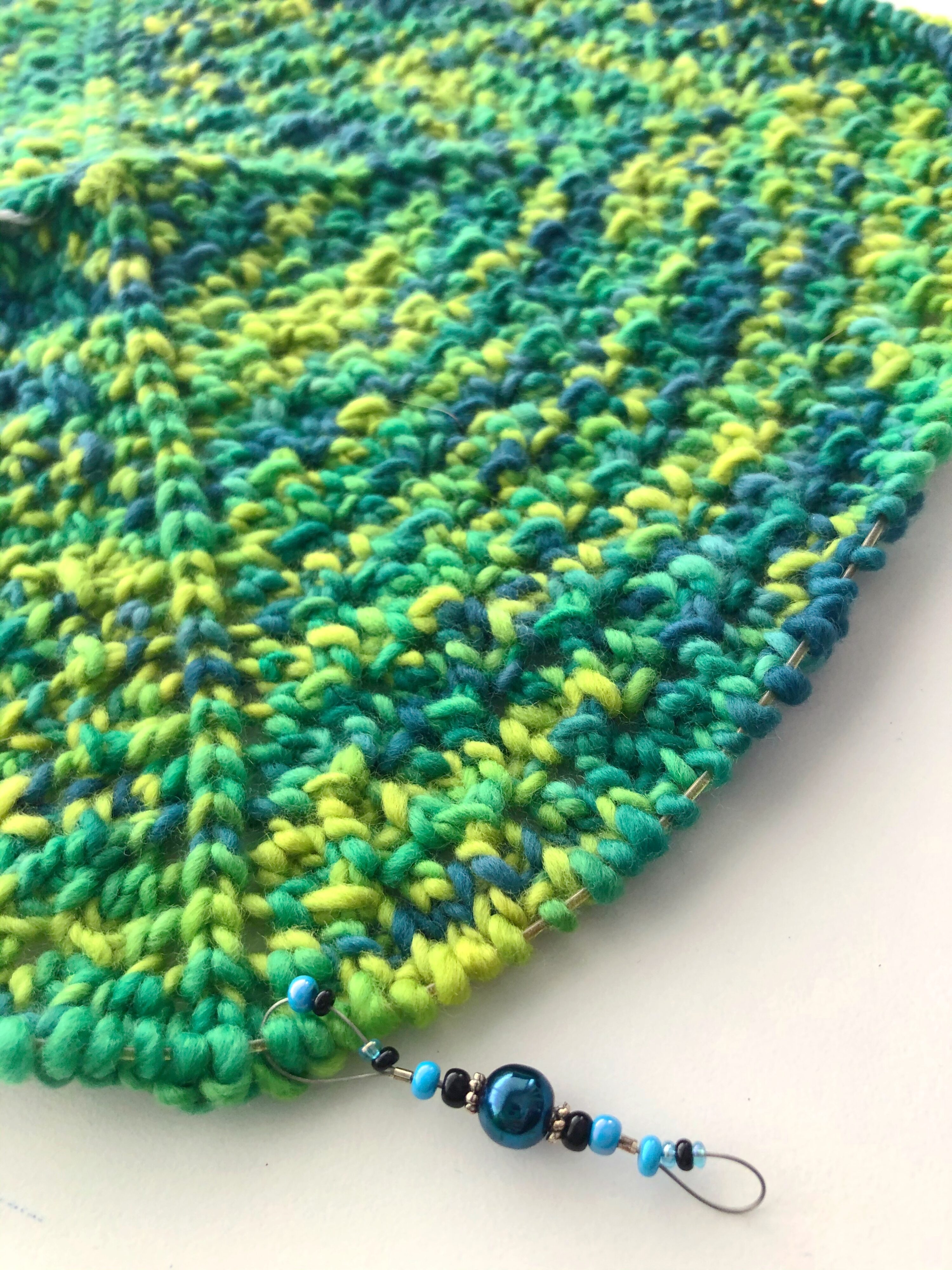 I really really tried, but the Remix just wouldn't cooperate with me. Later I'll show you the strip of a half dozen swatched stitch patterns that all failed to inspire me. Finally, I threw in the towel and realized if I really wanted this blanket, it was only going to happen with different yarn. I had this plush Malabrigo merino on hand, so I ran it up the flag pole and so far, I think it's saluting. I keep smooshing it up against my face, so that's a good sign, right?
Then, mid-week, squirrel! About 10 days ago, a pretty dark pink skein of cashmere blend yarn appeared in my mailbox. It came as a kit with a pattern for a hat and matching fingerless mitts, which, while cute, weren't my jam, so I let my brain percolate on other possibilities for several days. After searching, swatching, and rejecting a few potential patterns, I decided to start from scratch. Hello, Barbara Walker mosaic stitch dictionary.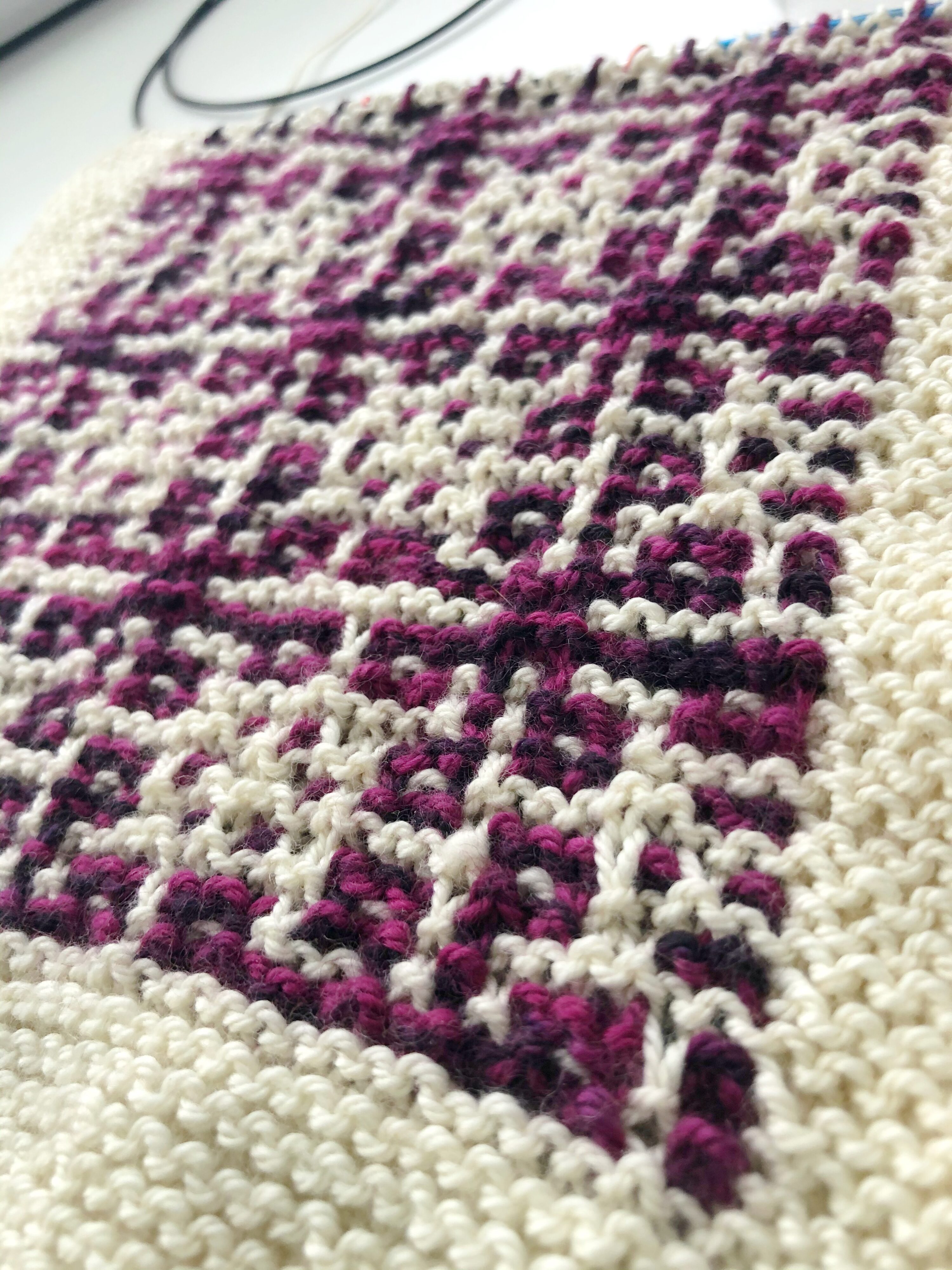 This is the result of a sequence of knit-frog sessions. I think it's a scarf, but the jury is still out (not loving the garter border). There is something about it I like, but for the moment it's in time out because…
…I cast on a new sweater. You're going to think that I've completely lost it, but almost every day last week I've wished I had this very black/grey/cream/teal nubbly thing to put on.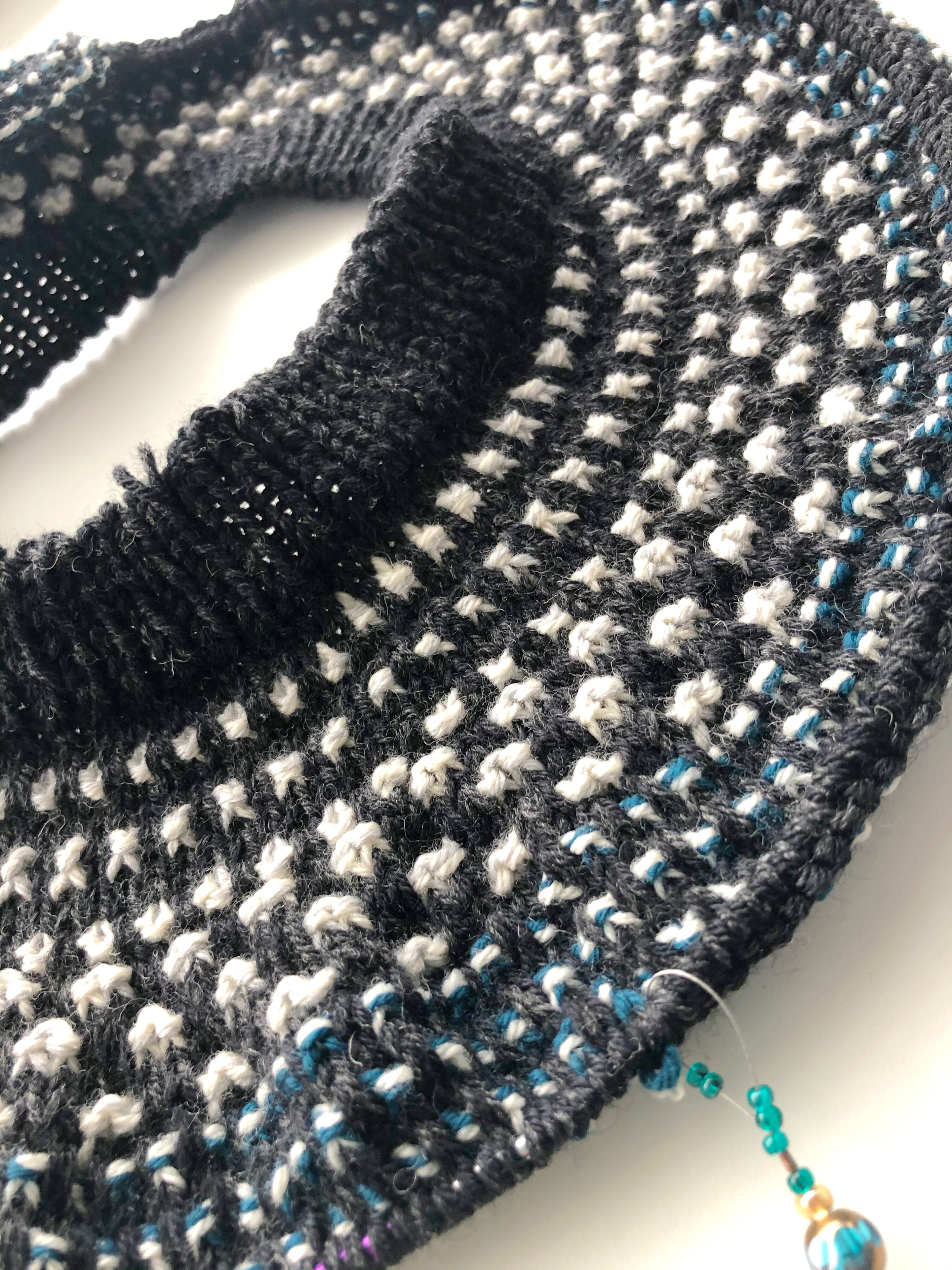 Remember the Shifty pullover I swatched back in October? (November?) I reallyreallyvery wanted it in my wardrobe then, but did I cast it on? Nope. It is getting a bit late for a wooly, thick, winter pullover? Yup. Am I knitting it anyway? Oh yeah, I am. Hold my beer martini…
Attention span of a creative flea? That's me, all right. Somehow over the next couple weeks I'm going to finish something. The law of large numbers or averages or something has to be in my favour at some point. Right? (right?)
Knit well. You got this.
Knicoleknits